DISMALAND CLOSURE:
A REVIEW, A VIDEO AND A LOOK TOWARDS THE FUTURE
Almost 2 weeks ago Dismaland Closed its doors for the last time, so I thought it was time to reflect on what the attraction had to offer and question the future of the Tropicana building.
Whether you're sad because you couldn't get tickets and missed out, sad because the show's left town or perhaps you're just a bit sad, here's a little tour of  Banksy's former Bemusement park, Dismaland, guaranteed* to make you feel better.
*A lie, clearly.
TWO MINUTE DISMALAND VIDEO TOUR
So after around 200,000 visitors and an estimated £20 million boost to Weston-super-Mare's economy, the phenomenom which was known as Dismaland is no more. Did it live down to the hype around it? Yes I think it did. Quite spectacularly.
With one failed attempt at booking tickets via the overloaded online system under my belt, I was successful in securing five precious tickets for our family quite easily a week later. Just £5 each including booking fee seemed a small price to pay for a slice of "the fun that never ends" – well not until 27th September 2015 when the doors closed for the last time.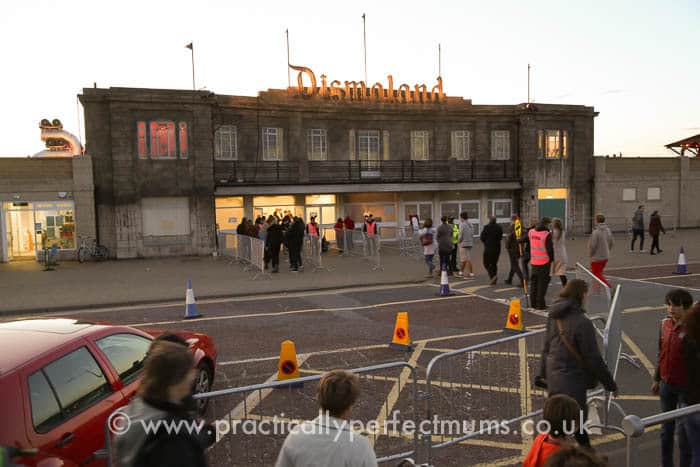 We visited on a chilly September evening and after queuing like cattle for about thirty minutes, we suddenly felt the stir of movement and sure enough, the crowd began to shift. As we approached the entrance, I managed to avoid having my bags searched by holding one if my son's hands and talking adoringly to another, as the security guard tried to catch our eyes. Not that I had anything to hide, but we were itching to get in and you have to play the game, right?
As we entered, we were greeted by staff who'd clearly been specially trained in looking grumpy and a wonderful display of the British service industry at it's worst was to follow.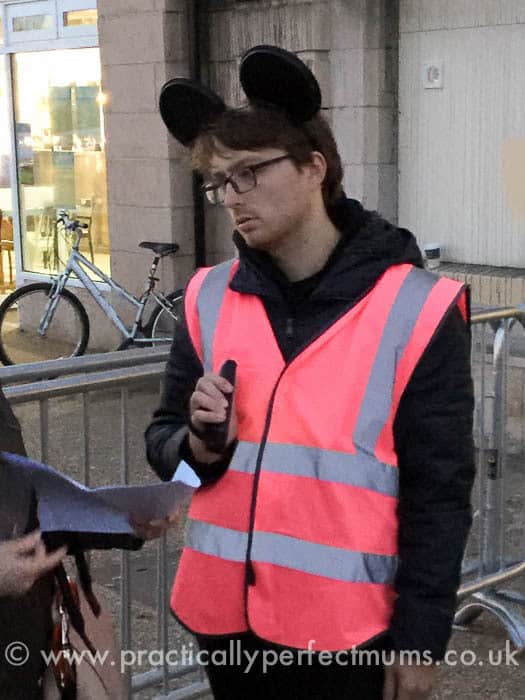 "No Photos!"
Inside we were surprised to be politely offered a brochure, until the steward holding them snatched them away and held them tantalisingly high, out of reach, while the children jumped up and down, desperately trying to grab one. Finally he seemed ready to relent.
"Here you go!"
he said, before screwing one up and dramatically tossing it to the floor.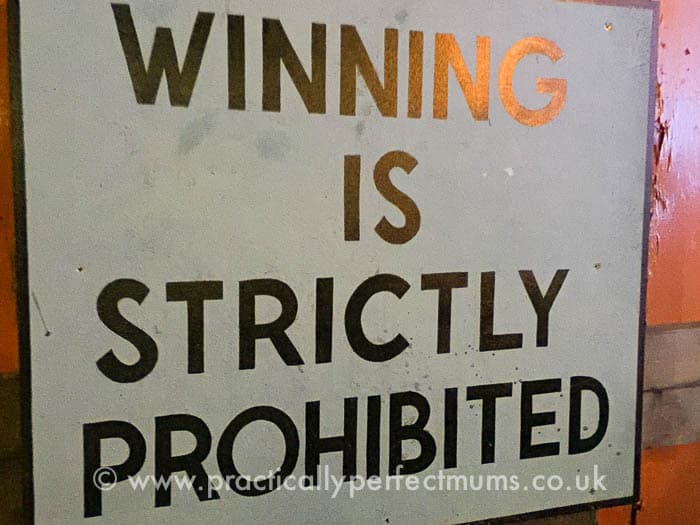 Later as we were walking around an equally Dismal young lady leaned into us and hissed
"GO HOME!!"
Were the boys upset? No of course not. They found it hilarious.
When I asked them afterwards about their favourite part, they all said they enjoyed
trying to work out the meaning of each piece of art
the way the staff acted towards them
AMUSEMENTS
We didn't bring much cash with us as we weren't expecting there to be actual rides and stuff. Just look at all the fun they missed out on!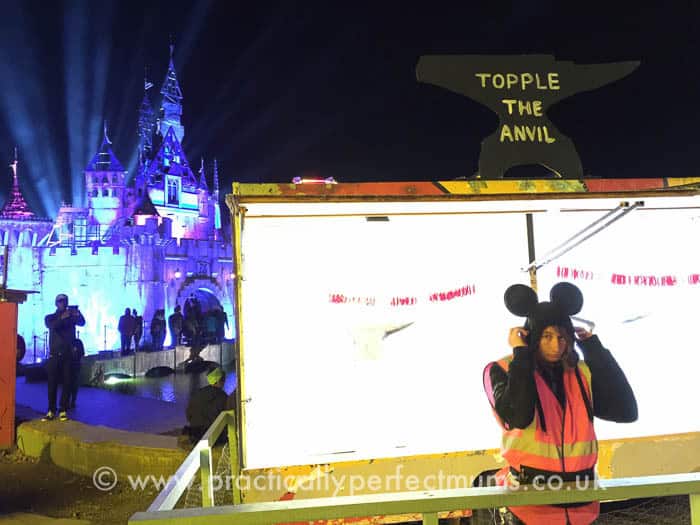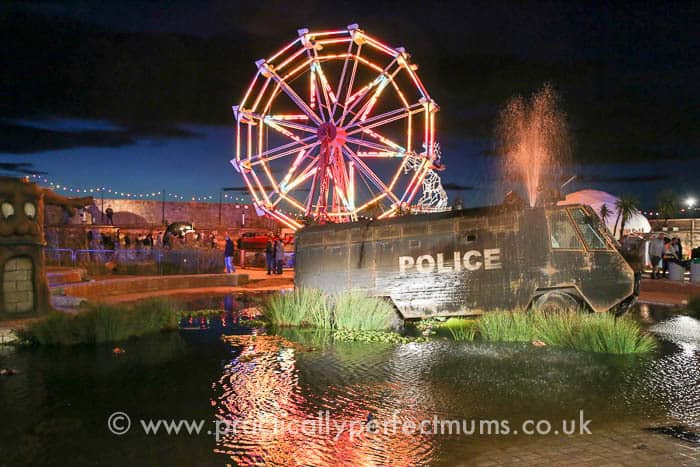 TRUCK MOUNTED OUTDOOR CINEMA
At least the cinema was free – and the expletives were pretty free flowing too. Time to move on boys. NOW!!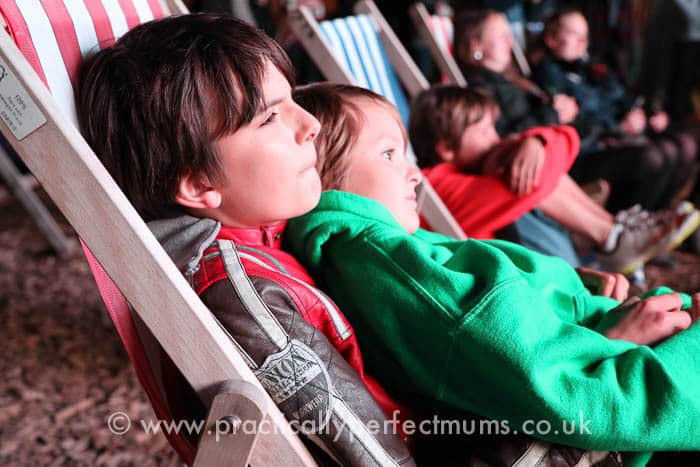 BIG RIG JIG – JUGGERNAULT BALLET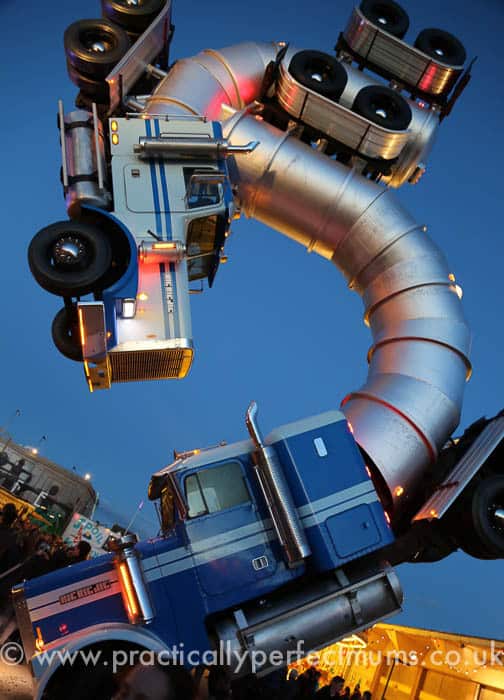 FUN FOR ALL THE FAMILY!
Just look at their happy little faces 🙂 🙂 🙂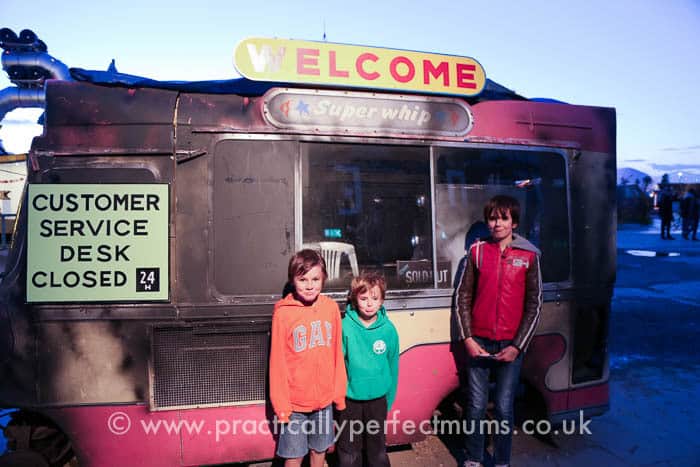 CIRCUS TENT GOTHIC SCULPTURE
Plates which can lick themselves clean? Could be handy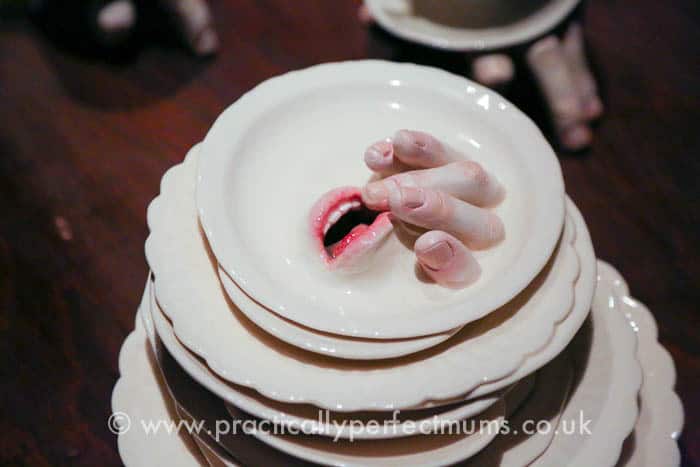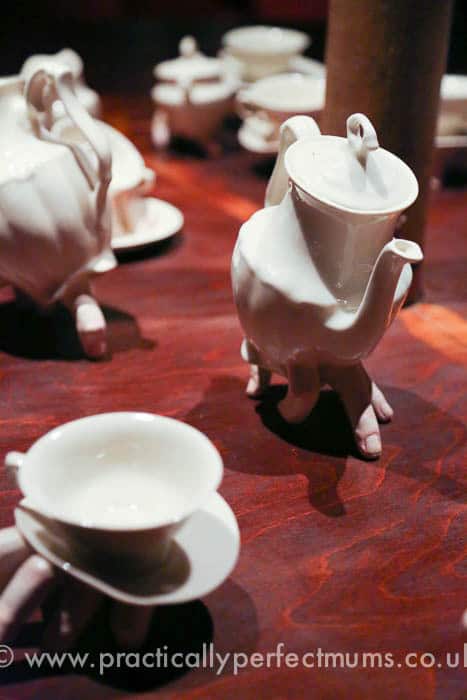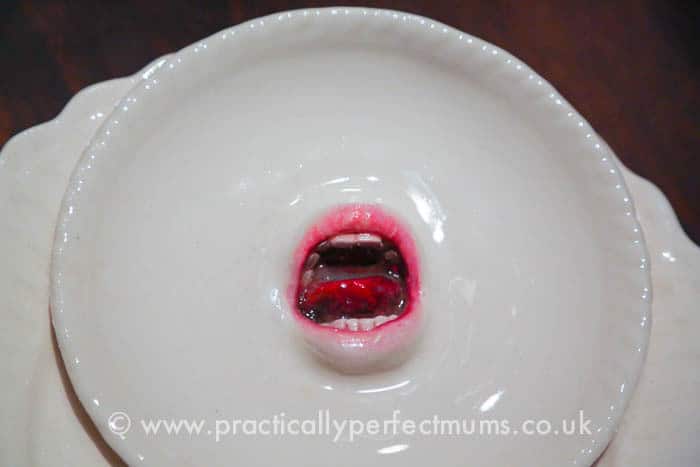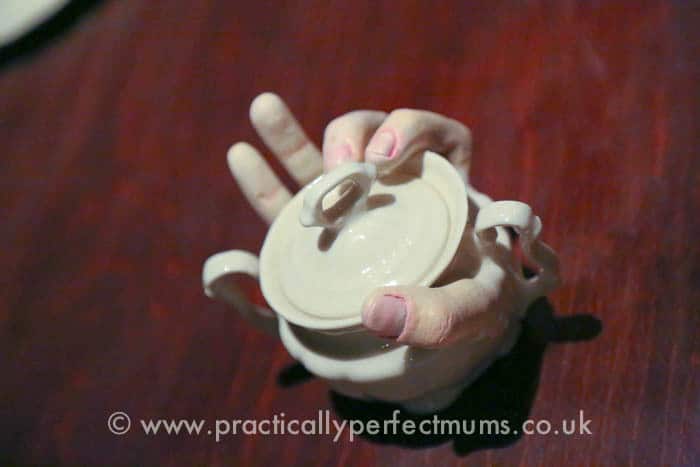 CINDERELLA'S CASTLE
Where the fairytale's gone horribly wrong.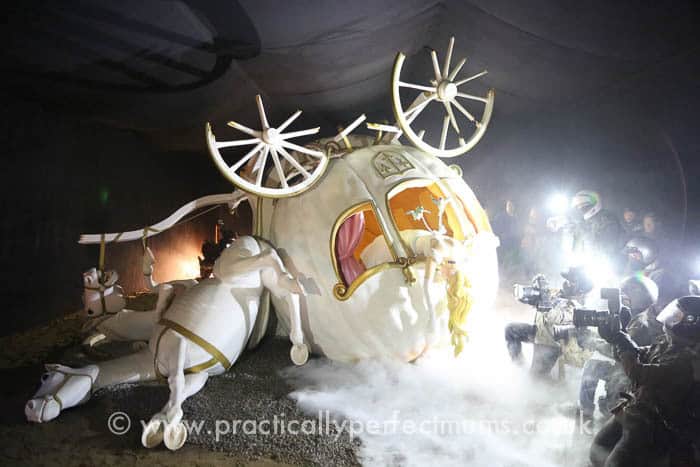 KIDS ENCLOSURE
Interesting combination of a soft play area and a loan shop – maybe the boys can go on those fun rides after all.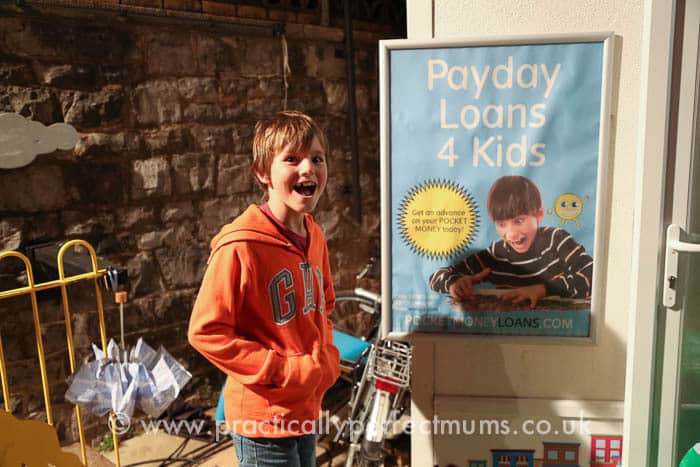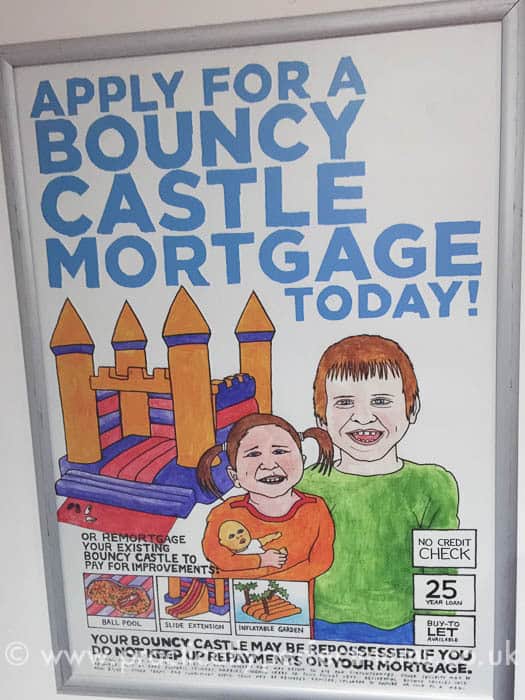 How pretty. From a distance, at night, after a visit to the bar, it almost looks like a real theme park. On the right you can just make out Ben Long's rather impressive stallion, constructed entirely from used scaffolding.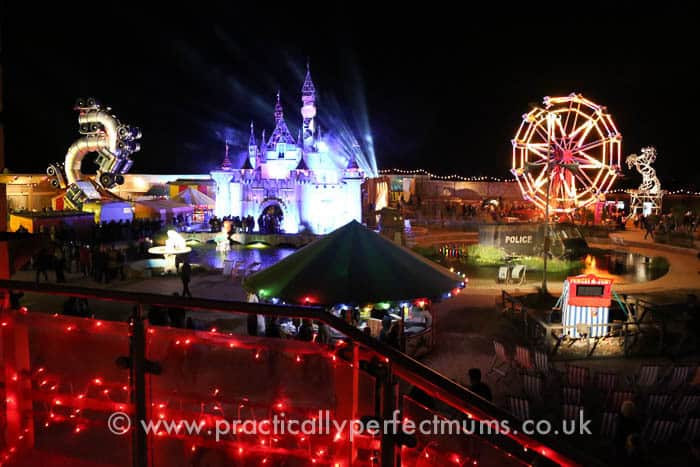 THE GALLERIES
Claims to offer "The finest collection of contemporary art ever assembled in a North Somerset seaside town"
A few highlights so you can make your own mind up.
A rare smiley face at Dismaland 'where the magic never ends'. So glad we bagged a visit before it closes on Sunday #dismaland #tropicana #travelblogger #banksy #westonsupermare #practicallyperfectmums #art #graffiti

Posted by Practically Perfect Mums on Friday, 25 September 2015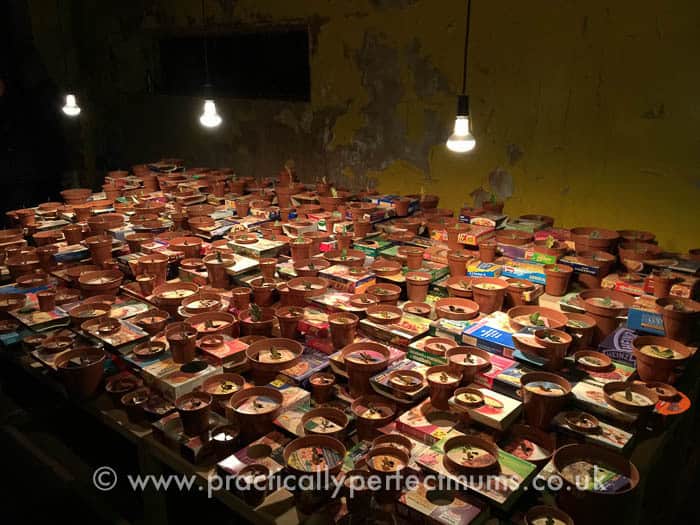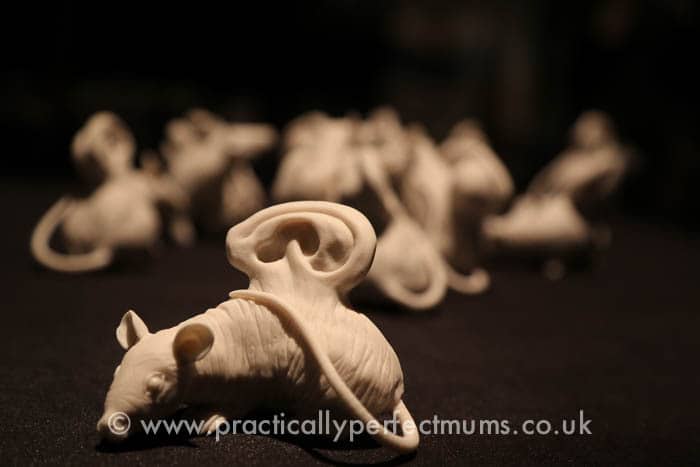 I can't believe I've never thought of cross-stitching my bonnet.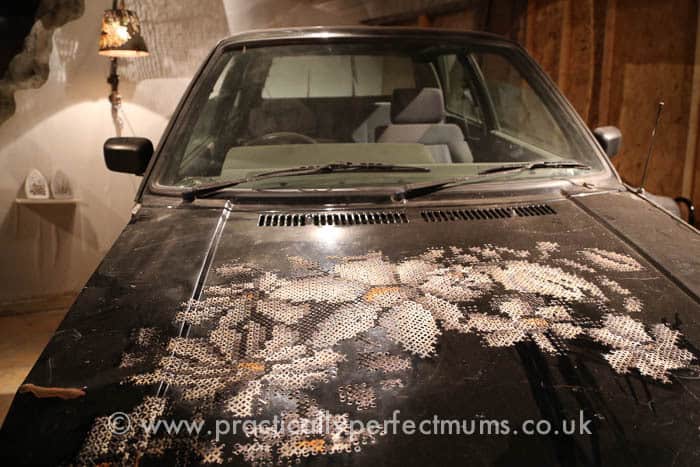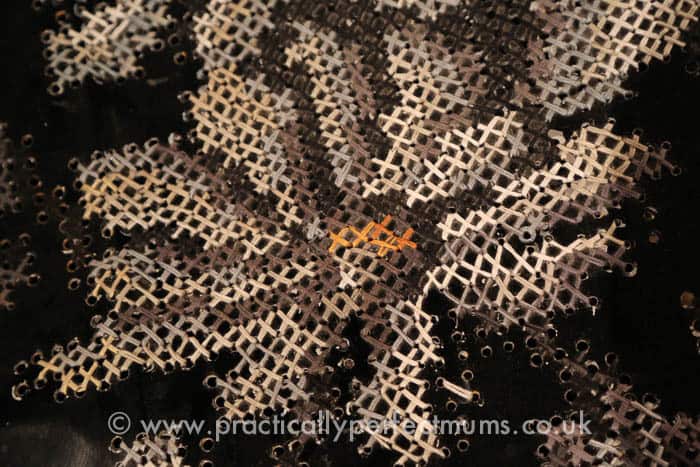 Jimmy Cauty's Miniature World – The Aftermath Dislocation Principle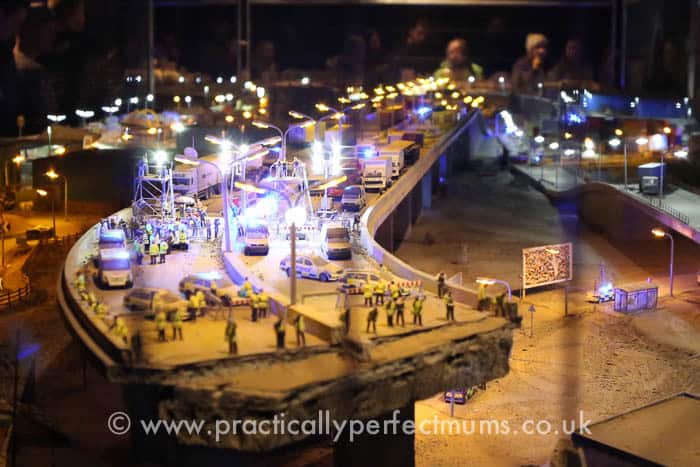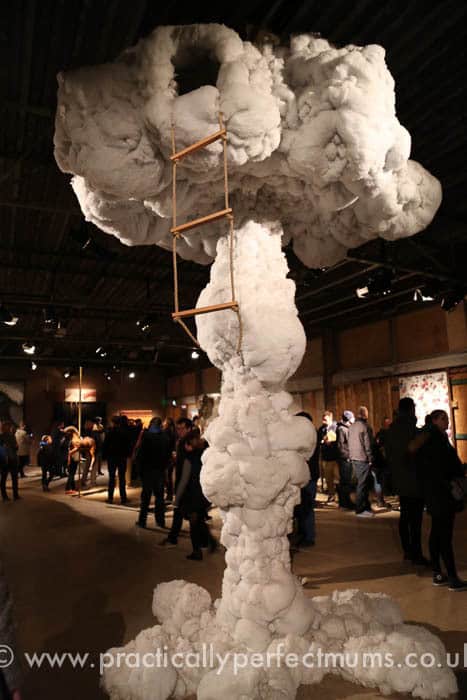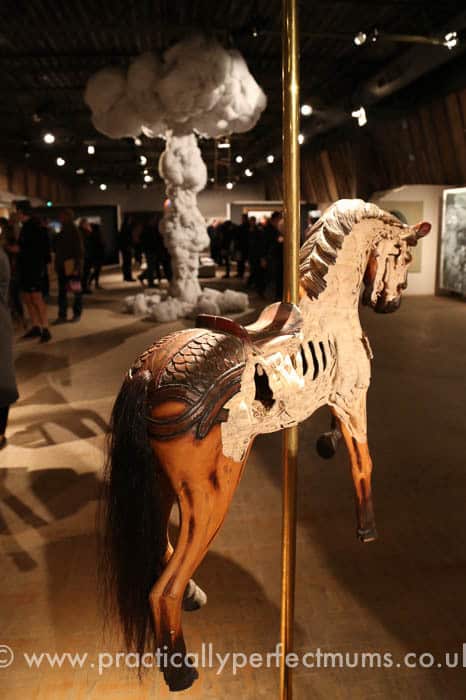 BANKSY ART
An unexpectedly helpful Dismaland Gallery steward told me the following pieces are by the man himself. This may not have been true, of course.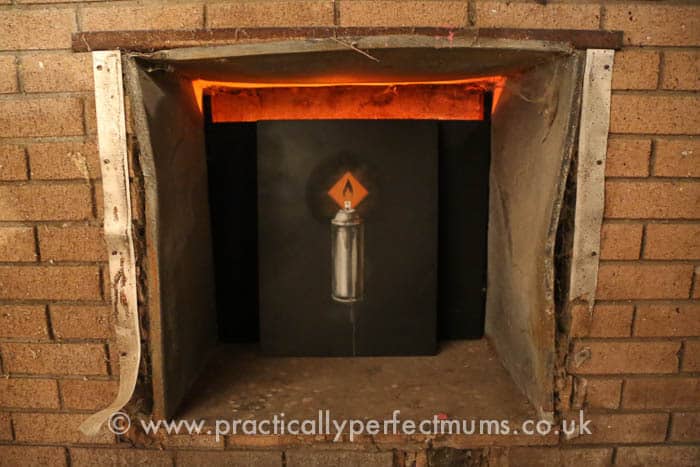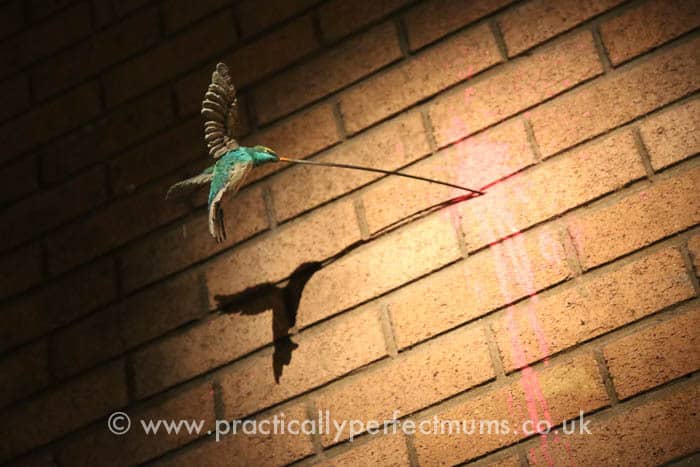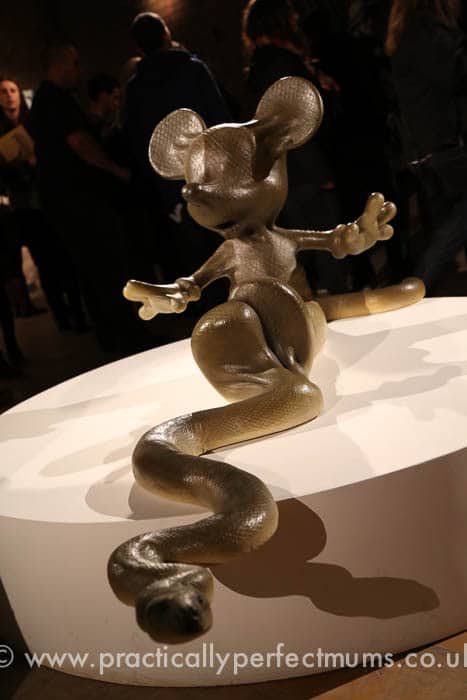 THE VERDICT?
We had a marvellous time at Dismaland. The weather turned unpleasantly cold and windy while we were there, the rudeness of the staff exceeded expectations and there was quite a lot of swearing. It seems that our children are cynical enough to get the humour. You know that thing when you're on holiday somewhere on this lovely island of ours and you psych yourself up to plunge into the icy atlantic ocean, because you're English and you just have to, while other sensible people from warmer climes look on in bemusement? Dismaland was a bit like that. You might get pneumonia afterwards but you're glad you did it.
THE FUTURE?
I know it's highly unlikely that it'll ever happen, but I'd love it, if one day, I could take my sons swimming at Weston-super-Mare's lido, a place where we enjoyed special multigenerational family outings when I was their age. It makes me so sad that its doors have been closed for so long.  In a breezy seaside town, where the tide is notorious for being a long way out, I strongly believe that a swimming pool would be the best use of the space. We have a superb outdoor pool in Portishead, a town which is a fraction of the size of Weston,  so why not?
For now, at least the boys have been in the building, even if it was at night-time and the pool's former splendour was barely recognisable. I'm grateful that after all these years some life has been breathed back into the Tropicana, albeit briefly. I look forward to seeing what will happen next.