Wouldn't it be great if you could see a family just like yours experiencing the reality of a holiday, before you had to fork out your hard earned cash on what might well be one of your most expensive purchases of the year? What if you could also get a written or even a video tour of a resort's family friendly facilities or see a preview of age-appropriate attractions and nearby beauty spots before you booked?
Well this is exactly what we aim to do as family travel bloggers. It's a big old world out there and between us we cover many different travel aspects from skiing with older children to camping with large families and flying with babies.
Below is a variety of top UK family travel bloggers who could be the perfect resource when it comes to researching your next holiday. It's not a conclusive list and it's in no particular order (which is lucky because I've slotted myself in right at the bottom!).
Happy reading and I hope you find a few new blogs and some handy holiday inspiration!
TOP UK FAMILY TRAVEL BLOGGERS AT YOUR DISPOSAL!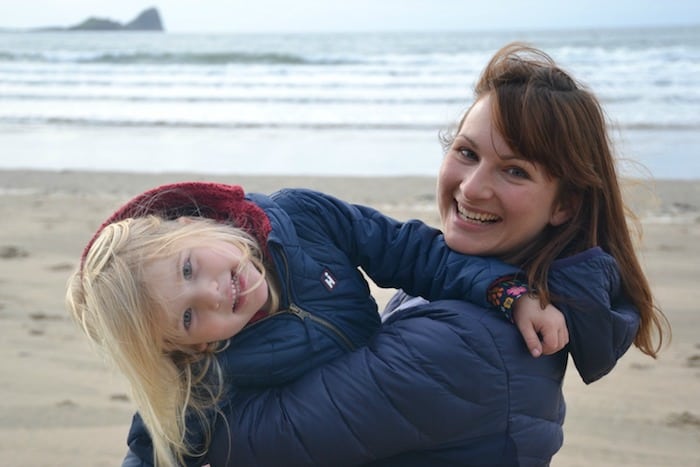 Family Travel Times is a unique travel blog as it's written by the whole family – including Sarah (an award-winning journalist) and her children, who are now aged 15 and 12, but were 11 and 8 when the blog started! The family write about their trips and adventures at home and abroad, including days out and guides to cities, from Washington DC to Margate in Kent, and also make videos and use beautiful photos. They are particular specialists when it comes to London, but love travelling in the UK, Europe and further afield. They think and hope that it's refreshing to read the kids' point of view – rather than what parents think kids think!
Established in May 2015, Project: Wanderlust is a travel and lifestyle blog focusing on inspiring, yet affordable, travel. Concentrating on family friendly adventures, Project: Wanderlust is packed full of travel guides, destination reviews and top tips for those who are looking to get the most out of their time away.
Alice is a freelance writer, blogger and family travel expert with a passion for good food and seeing the world. In addition to blogging she works as a social media consultant and is a regular guest on BBC Essex.
Daisy Huntington | Dais Like These Family Travel Blog

www.daislikethese.com
Daisy is mum to three kids, wife to Mr Dais Like These and owner of a lovely greyhound. As well as leading a busy day to day family life, she loves nothing more than packing up and heading off on a new adventure – husband, kids and sometimes dog in tow!
Daisy is passionate about promoting family travel and through Dais Like These Family Travel Blog she aims to inspire other families to try new destinations with their kids, by sharing the highs and lows and ins and outs of her own family adventures, both close to home and further afield.
Cerys Parker & Monika Roozen

|

Inspireroo magazine

|

www.inspireroo.com
Cerys and Monika (along with some of the best family travel writers out there) pour their passion for travel and the great outdoors into a quarterly magazine and regular online features full of inspiration for families to get out more and explore further. A magazine for the independently-minded traveller and explorer. Each seasonal issue is packed with stories of epic family journeys, 3, 2, 1 …go weekend and city breaks, gear reviews, thought-provoking interviews, suggestions for outdoor and garden activities and wildlife conservation.
Otis and Us is a family travel blog; sharing travel tips, family days out, outdoor fun, holidays, and road trips in the UK and further afield.
Laura owns the multi award-winning family lifestyle blog LittleStuff, but she admits that HKCT is where her adventurous heart lies. A family of six, Laura is the writer, husband Courtenay is the photographer and they have four kids (home educated, so they're always ready to take on a new adventure with no worries about term dates!). The three boys are 18, 15 & 14, and their daughter Bear is 10.
UK travel, lifestyle and parenting blogger Zena Goldman is passionate about growing a love of travel in her young family and following her own desire to see more of the world. The Zena's Suitcase blog follows her family's adventures as they explore life as a travelling family and enjoy the many different holiday and travel experiences that are available.
TV journalist and blogger Elizabeth fell in love with travel after a solo backpacking expedition around the world in her 20s. Now she has two daughters and is on a mission to prove you can still see the world with children in tow – albeit a little differently.
She admits to loving a bit of luxury, when it comes to family travel, but Alison also loves a bargain and loves seeking out budget breaks that allow families to pack in as many brilliant experiences as they can.
Susanna founded the BritMums influencer network in 2008 after a career in marketing. She is often quoted as a pioneer in the Mum Blogging space and speaks frequently about blogging, social networking and the BritMums community at industry events. She also loves to travel with the family – to faraway places and round the corner to the play park – anywhere her teens are willing to be seen with her!
PIN FOR LATER